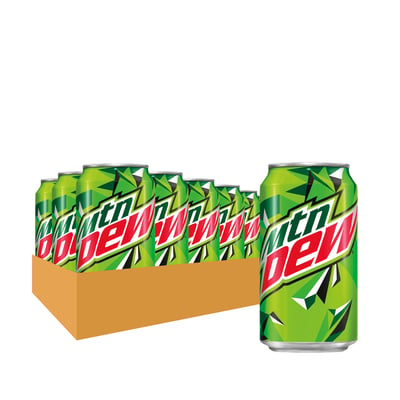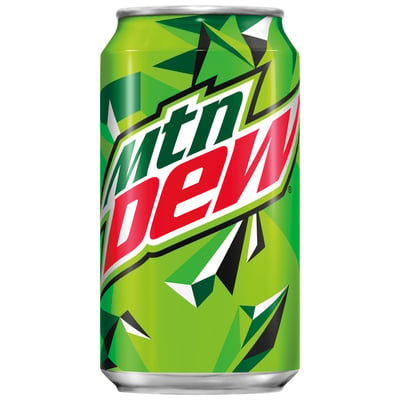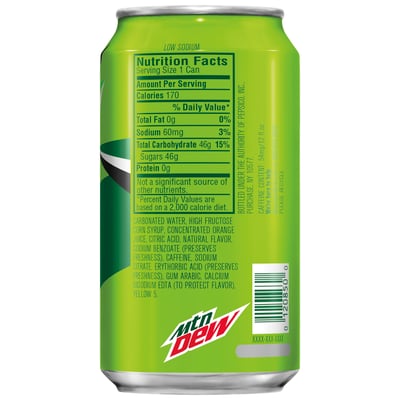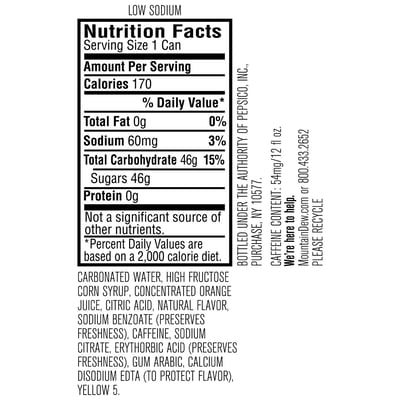 Double-tap or pinch image to zoom.
Mtn Dew 12 Fl Oz 18 Ct Cans
Our price $10.99
Quantity
Overview
The original, the one that started it all. Mtn Dew.
Product & Nutritional Information:
For further nutritional facts & ingredients please reference this link.
Details
Crack open a cold can of Mtn Dew and refresh your taste buds , #DOTHEDEW #MountainDew
Exhilarates and quenches its a one of a kind taste.
Perfect to bring chuggable refreshment to your next party or gathering.
Includes eighteen 12 oz cans.
Brand: N/A
Ingredients/Material: Carbonated Water, High Fructose Corn Syrup, Concentrated Orange Juice, Citric Acid, Natural Flavor, Sodium Benzoate (Preserves Freshness), Caffeine, Sodium Citrate, Erythorbic Acid (Preserves Freshness), Gum Arabic, Calcium Disodium EDTA (To Protect Flavor), Brominated Vegetable Oil, Yellow 5
Size/Weight: 16.37x8.125x6 in
Shipping and Returns
Free Standard Shipping Over $20 on all orders with most orders arriving in 2-4 business days.
Delivery times may vary, especially during peak periods. Unfortunately, we don't currently ship to Alaska or Hawaii.
Returns and Issues:
All sales are final, we do not offer any refunds or returns. Please contact us to let us know if you have any issues or concerns with your Pantry Shop order.