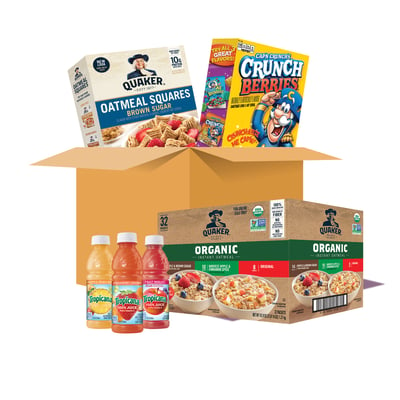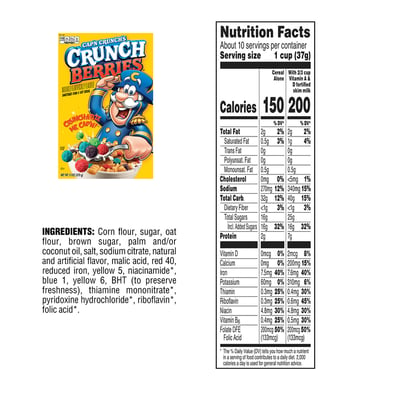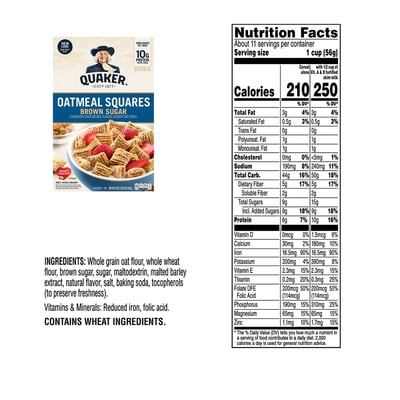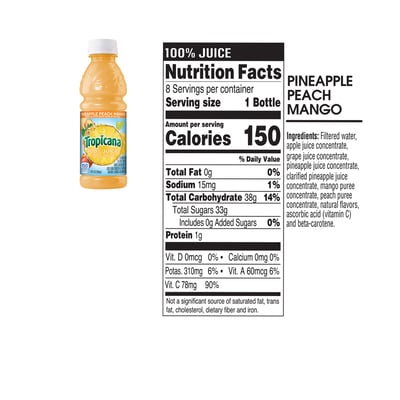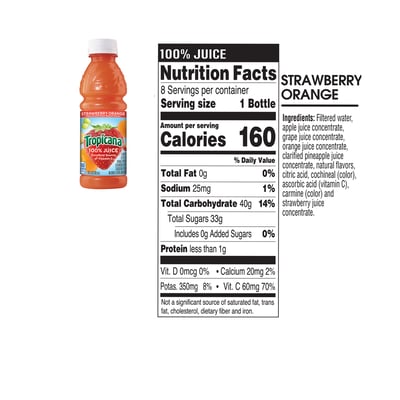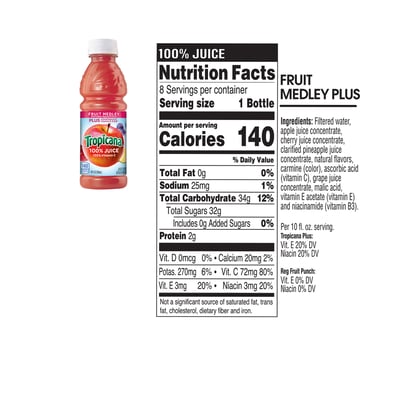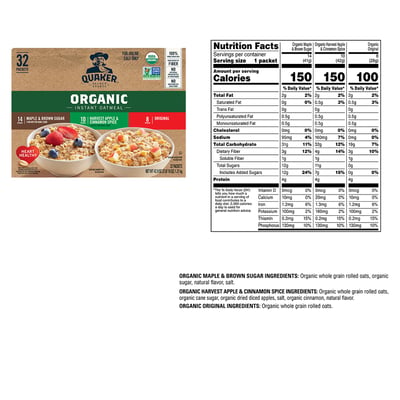 Double-tap or pinch image to zoom.
Rise and Shine - Stock Up
Our price $39.95
Quantity
Overview
We put together this collection of family favoritesto help make mornings a little easier and get the family gathered around the table. Includes everything below:
Tropicana Juices Variety Pack, 10oz 24ct
Cap'n Crunch Crunch Berries Cereal, 13 oz 1ct
Quaker Oatmeal Squares Brown Sugar Cereal, 21 oz 1ct
Quaker Organic Instant Oatmeal Variety Pack, 32ct
Product & Nutritional Information: Please see HERE for Quaker, HERE for Gatorade, and HERE for Frito-Lay product information.
Details
Tropicana Juices Variety Pack, 10 oz, 24ct Now you can enjoy the refreshing taste of Tropicana's Fruit Medley, Pineapple Peach Mango and Strawberry Orange Juice anytime, anywhere with these convenient 10 oz. bottles. Tropicana 100% juice contains 100% of your daily supply of vitamin C, an important antioxidant that helps support a healthy immune system. These beverages are the perfect combination of taste and nutrition.
8x Fruit Medley Plus flavor, 10 oz
8x Pineapple Peach Mango flavor, 10 oz
8x Strawberry Orange flavor, 10 oz
100% juice
100% vitamin C
Quaker Instant Oatmeal Fruit & Cream Flavors Variety Pack, 18ct How could you possibly choose between the tastes of strawberries, peaches, blueberries or bananas? Why not have them all with Quaker Instant Oatmeal Fruit & Cream Variety Pack. Quaker has blended each of these delicious flavors with the rich taste of cream and given their oats a fruity kick your taste buds will love. Now, which one will you have today?
5x Quaker Instant Oatmeal Strawberries and Cream flavored Packets
5x Quaker Instant Oatmeal Peaches and Cream flavored Packets
4x Quaker Instant Oatmeal Blueberries and Cream flavored Packets
4x Quaker Instant Oatmeal Bananas and Cream flavored Packets
Made with 100% whole grain Quaker Oats
Quaker Oatmeal Squares Brown Sugar Cereal, 21 oz Don't worry, cold cereal lovers – Quaker Oats has got something deliciously crunchy for you. Our Brown Sugar Oatmeal Squares are made with whole grain Quaker oats and wheat, and are packed with the rich flavor of brown sugar, you might never suspect they are healthy.
Made with 100% whole grain Quaker Oats
46 grams of whole grains per serving
Good source of fiber
Cap'n Crunch Crunch Berries Cereal, 13 ozSatisfy your desire for CRUNCH with Cap'n Crunch Crunch Berries! Each spoonful combines sweetened corn and oat biscuits with delicious fruit flavored berry shapes.
Sweet and crunchy breakfast cereal
13 oz box
Brand: N/A
Ingredients/Material: Quaker IQO Organic Ingredients: Organic Whole Grain Rolled Oats, Organic Cane Sugar, Organic Dried Diced Apples, Salt, Organic Cinnamon, Natural Flavor. Quaker Oatmeal Squares Ingredients: Whole Grain Oat Flour, Whole Wheat Flour, Brown Sugar, Sugar, Maltodextrin, Malted Barley Extract, Molasses, Salt, Calcium Carbonate, Sodium Bicarbonate, Natural Flavor, Yellow 5, Sodium Ascorbate, Reduced Iron, Yellow 6, Alpha Tocopheryl Acetate (Vitamin E), Bht (Preservative), Niacinamide (Vitamin B3), Zinc Oxide, Thiamin Mononitrate (Vitamin B1), Folic Acid, Pyridoxine Hydrochloride (Vitamin B6), Vitamin A Palmitate, Riboflavin (Vitamin B2). Contains Wheat Ingredients. Tropicana 3-Flavor VP Ingredients: Filtered Water, Apple Juice Concentrate, Grape Juice Concentrate, Pineapple Juice Concentrate, Clarified Pineapple Juice Concentrate, Mango Puree Concentrate, Peach Puree Concentrate, Natural Flavors, Ascorbic Acid (Vitamin C) and Beta-Carotene.
Size/Weight: 10x10x10
Shipping and Returns
Free Standard Shipping Over $20 on all orders with most orders arriving in 2-4 business days.
Delivery times may vary, especially during peak periods. Unfortunately, we don't currently ship to Alaska or Hawaii.
Returns and Issues:
All sales are final, we do not offer any refunds or returns. Please contact us to let us know if you have any issues or concerns with your Pantry Shop order.