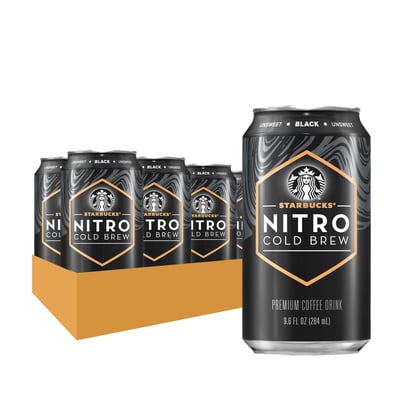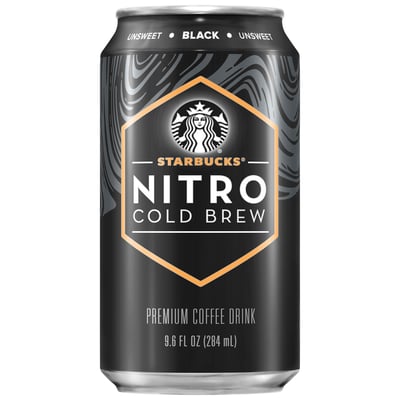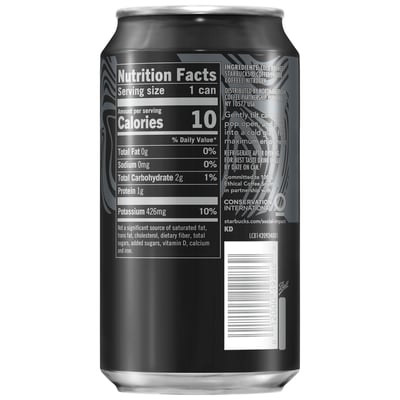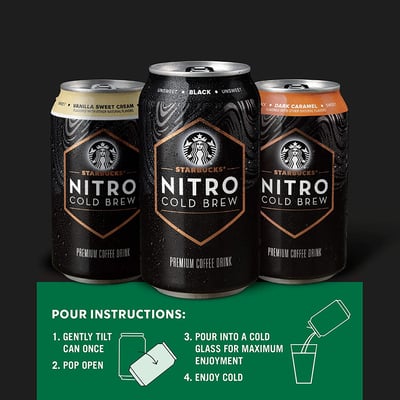 Double-tap or pinch image to zoom.
Starbucks Nitro Cold Brew Unsweetened Black 9.6 Fl Oz 8 Ct
Our price $26.99
Quantity
Overview
Starbucks Nitro Cold Brew is infused with nitrogen the moment you open it, creating a rush of creamy texture and velvety smooth taste.
Product & Nutritional Information:
For further nutritional facts & ingredients please reference this link.
Details
Smooth. Velvety. Delicious. Nitro Cold Brew.
Black and unsweetened.
Gently tilt the can once, pop open, and pour into a cold glass for maximum enjoyment. Enjoy cold.
Includes eight 9.6 oz cans.
Brand: N/A
Ingredients/Material: Cold Brewed Starbucks Coffee (Water, Coffee), Nitrogen.
Size/Weight: 14x8x5 in
Shipping and Returns
Free Standard Shipping Over $20 on all orders with most orders arriving in 2-4 business days.
Delivery times may vary, especially during peak periods. Unfortunately, we don't currently ship to Alaska or Hawaii.
Returns and Issues:
All sales are final, we do not offer any refunds or returns. Please contact us to let us know if you have any issues or concerns with your Pantry Shop order.